WELCOME TO ST. FRANCIS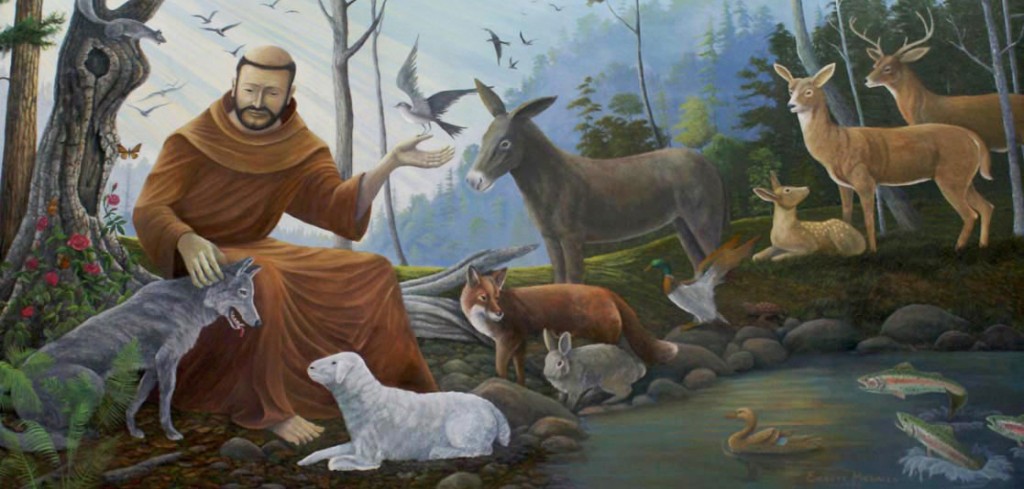 St. Francis of Assisi Parish is a Christ-centered community. We strive to be a warm, friendly and caring parish family, where the gifts and talents of all, young and old, are recognized and graciously used to nurture others, and to worship together in a vibrant and spirit-filled liturgy. We will go forth healed, affirmed and refreshed to meet the challenge of life in our spiritual growth.
Ash Wednesday
Mass will be celebrated on Wednesday, February 14th at 8 a.m. and 7:30 p.m., with distribution of ashes. Mass will also be celebrated in Spanish at 7:30 p.m. in the Social Hall.



40 Things To Do in Lent
From your Pastor…
My My Dear People,
In this Sunday's Gospel story, the leper and Jesus broke the law and violated religious rules. We read how Jesus, moved with pity, touched the leper, who desired to be made clean and healed him.
Here, we see the compassionate Heart of Jesus reach out to an outcast of society. Through this healing miracle, Jesus reminds us that we, too must be compassionate; that we, too must constantly reach out and serve our brothers and sisters in need.
Sometimes social and economic problems can seem too big and complex for us to handle. Oftentimes, it is just plain easier for us to settle for inaction. But Jesus shows us the best response to need: "I will do it. Be made clean."
In this story, leprosy can be a metaphor for brokenness. Can we recognize that we, as well as our society, suffer from various sorts of brokenness? Like the leper, we need to have the desire to be clean. God is always there to heal us. Let us have the humility to go to Christ's feet and plead to Him to heal us; to heal us of our pride, jealousy, and all other vices that can block our vision to see and experience the mercy and compassion of God.
Have a blessed week and always remember that you are in my prayers.
Fr. Edison Bernavas I.C.
P.S. On a side note I haven't posted a joke for some time…. So here is one for this week:
An elderly woman walked into the local Catholic Church. The friendly usher greeted her at the door and helped her up the flight of steps. "Where would you like to sit?" he asked politely.
"The front row please", she answered.
"You really don't want to do that", the usher said. "The pastor is really boring."
"Do you happen to know who I am?" the woman inquired.
"No." he said.
"I'm the pastor's mother," she replied indignantly.
"Do you know who I am?" he asked.
"No." she said.
"Good." he answered.