WELCOME TO ST. FRANCIS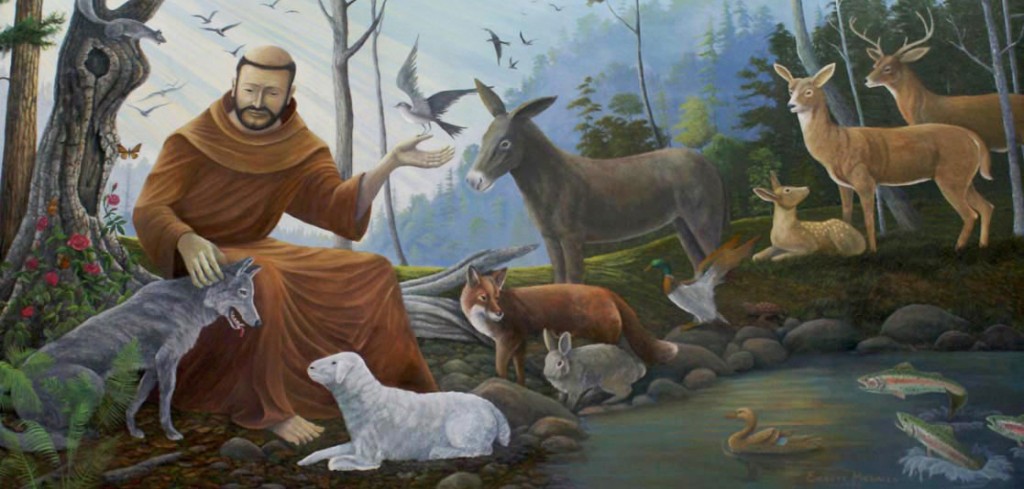 St. Francis of Assisi Parish is a Christ-centered community. We strive to be a warm, friendly and caring parish family, where the gifts and talents of all, young and old, are recognized and graciously used to nurture others, and to worship together in a vibrant and spirit-filled liturgy. We will go forth healed, affirmed and refreshed to meet the challenge of life in our spiritual growth.
Are You Registered? 
From Our Pastor Fr. Edison Bernavas, I.C.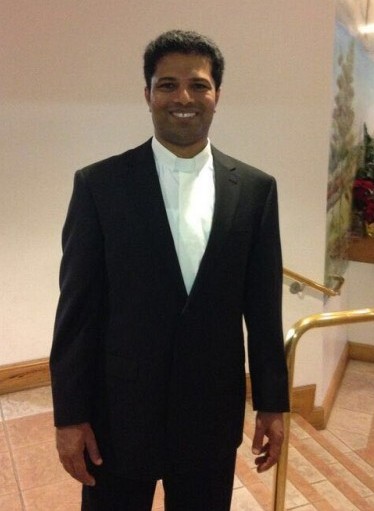 "Be on your guard; stand firm in the faith; be courageous"
Dear Brothers and Sister in Christ,
This time of trial is a first for all of us. Yet, St. Francis of Assisi is a beautiful faith community and that will not change …even if we cannot physically gather together as usual.
As your Pastor, my primary role is to provide for your spiritual and pastoral needs. Adapting our parish norms to accommodate these needs is stressful and challenging, and I thank you for your patience, as we put new plans in place.
Therefore, we will continue together in ministry, outreach and service, in Christ's name as follows:
– Daily Prayer–While we cannot hold mass or any large gathering, we will offer individual prayer time in the Church with Exposition of the Blessed Sacrament from 9:00am-4:00pm daily. Please remember to maintain proper social distancing. Continue to pray for one another and reach out to those who may be isolated or afraid.
– Confessions are available. Just call ahead and come to the parish office.
– The daily bag lunches and Wednesday take-out dinners for the needy will continue as usual.
– Celebrating Mass -Fr. Bibin and I will celebrate and live-stream the Holy Sacrifice of the Mass through our parish Face Book page, as follows:
Weekdays 8:00am
Saturday Vigil: 4.30 pm English, 6.30 pm; Spanish Sunday 9:00 am English
Not gathering for Mass will be difficult for many, but we will remain strong in our faith and even strengthen it through our families with on-line mass attendance, at-home prayers and devotions.  May we never again take the Eucharist for granted!
– Connecting with each other– Great support information is available on line. We encourage you to visit our website atwww.stfranciscc.com, our parish Face Book page https://www.facebook.com/stfranciscc/?epa=SEARCH_BOX and the Diocese website at www.dosp.org to find resources for prayer and information, opportunities to access assistance or locate ways you can help. We will be adding new resources regularly, since we want to be the place where our people can connect.
Let's work together to create opportunities for virtual events, prayer groups and idea sharing!
Yes, this is a difficult, unsettling time. Sacrifice is required by all of us all for the greater good. Be assured of my constant prayers. Let us move forward together cautiously and prayerfully with what God has put before us. Please remember, we are called to pray, serve and give, even in times of difficulty. Take care of your families and loved ones above all else, but please do not forget that our ability to continue offering ministry here at St. Francis of Assisi is tied to the generosity of our people. If you are able, please continue making offertory gifts, either by online options at https://www.osvonlinegiving.com/679 or by mailing a check to our parish office at: PO Box 1218, Seffner FL- 33583.
Thank you for your continued charity which binds our faith community, as we promote the Gospel and build His Kingdom.
In the Peace of Christ,
Fr. Edison Bernavas IC, Pastor
Queridos hermanos y hermanas en Cristo!
Este tiempo de prueba es el primero para muchos de nosotros. Sin embargo, San Francisco de Asís es una hermosa comunidad de fe y eso no cambiará … incluso si no podemos reunirnos físicamente como de costumbre.
Como su párroco, mi función principal es satisfacer sus necesidades espirituales y pastorales. Adaptar nuestras normas parroquiales para satisfacer estas necesidades es un gran desafío, y les agradezco su paciencia, ya que establecemos nuevos planes.
Por lo tanto, continuaremos juntos en el ministerio, alcance y servicio, en el nombre de Cristo de la siguiente manera:
– Oración diaria: si bien no podemos celebrar misa ni ninguna reunión grande, ofreceremos tiempo de oración individual en la Iglesia con la Exposición del Santísimo Sacramento de 9:00 a.m. a 4:00 p.m. Recuerden mantener un distanciamiento social adecuado. Continúen orando los unos por los otros y tratar de llegar a aquellos que pueden estar aislados o asustados.
– Las confesiones están disponibles. Solo llame con anticipación y venga a la oficina parroquial.
– Los almuerzos diarios y las cenas para llevar los miércoles para los necesitados continuarán como de costumbre.
– Celebrando misa -Fr. Bibin y yo celebraremos y transmitiremos en vivo el Santo Sacrificio de la Misa a través de la página de Facebook de la parroquia, de la siguiente manera:
Entre semana 8:00 am
Vigilia del sábado: 4.30 pm Inglés, 6.30 pm Español
Domingo 9:00 am Inglés
No reunirse para la misa será difícil para muchos, pero seguiremos siendo fuertes en nuestra fe e incluso lo fortaleceremos a través de nuestras familias con asistencia masiva en línea, oraciones en el hogar y devociones.
¡Nunca más volvamos a dar por sentada la Eucaristía!
– Conectando entre sí: hay disponible una gran información de soporte en línea. Lo alentamos a que visite nuestro sitio web en www.stfranciscc.com, la página de Facebook de nuestra parroquia https://www.facebook.com/stfranciscc/?epa=SEARCH_BOX y el sitio web de la Diócesis en www.dosp.org para encontrar recursos para la oración y información, oportunidades para acceder a asistencia o localizar formas en que puede ayudar. Agregaremos nuevos recursos regularmente, ya que queremos ser el lugar donde nuestra gente pueda conectarse.
¡Trabajemos juntos para crear oportunidades para eventos virtuales, grupos de oración y para compartir ideas!
Sí, este es un momento difícil e inquietante. Todos necesitamos sacrificarnos por el bien común. Tengan la seguridad de mis oraciones constantes. Avancemos juntos con cautela y oración con lo que Dios ha puesto ante nosotros. Recuerden, estamos llamados a orar, servir y dar, incluso en tiempos de dificultad. Cuiden a su familia y seres queridos por encima de todo, pero no olviden que nuestra capacidad de continuar ofreciendo nuestro ministerio aquí en San Francisco de Asís está vinculada a la generosidad de nuestra gente. Si pueden, continúen haciendo su ofrenda, ya sea en línea o en https://www.osvonlinegiving.com/679 o enviando un cheque por correo a nuestra oficina parroquial en: PO Box 1218, Seffner FL-33583.
Gracias por su continua caridad que une a nuestra comunidad de fe, mientras promovemos el Evangelio y construimos Su Reino.
En la paz de Cristo
Párroco, Edison Bernavas IC