WELCOME TO ST. FRANCIS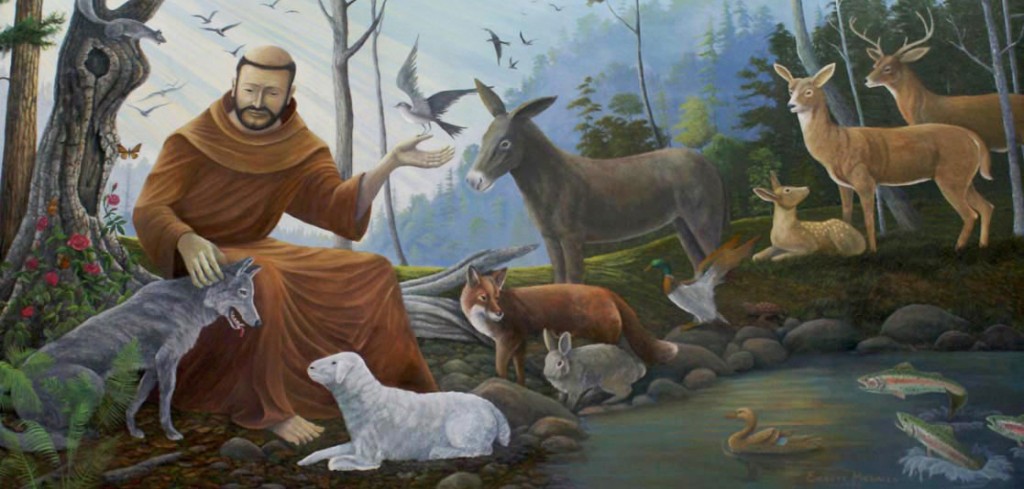 St. Francis of Assisi Parish is a Christ-centered community. We strive to be a warm, friendly and caring parish family, where the gifts and talents of all, young and old, are recognized and graciously used to nurture others, and to worship together in a vibrant and spirit-filled liturgy. We will go forth healed, affirmed and refreshed to meet the challenge of life in our spiritual growth.
From your Pastor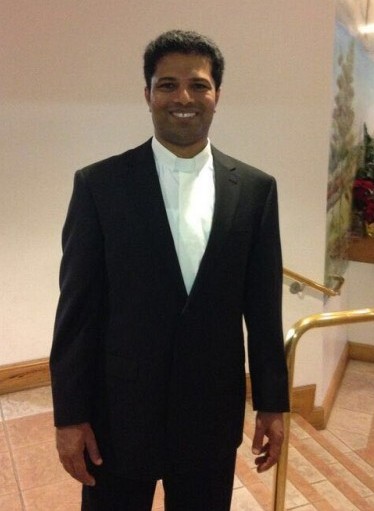 My Dear People in Christ,
There is a story of group of graduates, highly established in their careers, who got together to visit their old university professor. Conversation soon turned into complaints about stress in work and life. Offering his guests coffee, the professor went to the kitchen and returned with a large pot of coffee and an assortment of cups – porcelain, plastic, glass, crystal, some plain looking, some expensive, some exquisite -telling them to help themselves to the coffee. When all the students had a cup of coffee, the professor said: "If you noticed, all the nice looking expensive cups were taken up, leaving behind the simple and cheap ones. While it is normal for you to want only the best for yourselves, that is the source of your problems and stress. Be assured that the cup itself adds no quality to the coffee. In most cases, it is just the quality of the cup and in some cases even hides what we drink. What all of you really wanted was coffee, not the cup, but you consciously went for the best cups. Then you began eyeing each other's cups." The point of the story is that Life is like the coffee; the jobs, money and position in society are the cups. They are just tools to hold and contain Life, and the type of cup we have does not define, nor change the quality of Life we live. Sometimes, by concentrating on the cup, we fail to enjoy the coffee. The happiest people don't have the best of everything. They just make the best of everything. Compassion is like good coffee….and we are like the cups that contain the good coffee of God's compassion. Those who are tired and wearied by the troubles of life would long for the aroma and thirst for a drink of this "coffee."
No matter what kind of cup we think we are, we can always offer others a drink of God's compassion…. compassion that will offer rest to the weary and peace to the troubled. May we be the cups that will contain God's compassion and may we ourselves find rest and peace in God.
Jesus was tired, and He and his disciples needed rest, but when He saw the greater need of the people, He forgot about His own tiredness and He was compassionate to the people. In our daily life, we might face similar situations. What do we do when we are challenged to be the face of Christ to the poor, needy or abandoned in our community? How do we pick up Jesus' challenge to be compassionate and merciful? Practically, what can we do to bring the light of Christ into the lives of those who would otherwise remain in darkness?
As you all know, we have a ministry called Homebound Eucharistic Ministers. I have been requesting the parishioners to consider being part of it. Today's gospel is a reminder to each of us to seriously think of our obligations and responsibilities towards our fellow parishioners, now numbering 30, who cannot be in the church. You become the Face of Christ to each of them when you bring communion, visit them and talk to them. There is no better way to put gospel values into practice than actually doing it. I appreciate everyone who serves in that ministry and in all of our ministries. Whether our volunteers know it or not, they are in large part, responsible for the warm, welcoming culture which exists within our parish. In the family atmosphere of St. Francis of Assisi Catholic Church…everyone should feel "at home."
I wish you all a happy and blessed week ahead.
Yours in Christ,
Fr. Edison Bernavas, I.C.