WELCOME TO ST. FRANCIS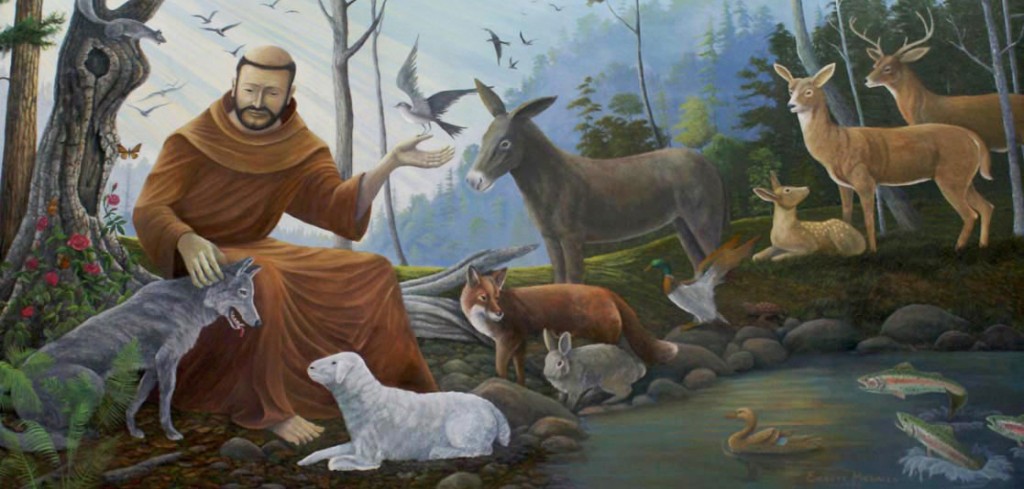 St. Francis of Assisi Parish is a Christ-centered community. We strive to be a warm, friendly and caring parish family, where the gifts and talents of all, young and old, are recognized and graciously used to nurture others, and to worship together in a vibrant and spirit-filled liturgy. We will go forth healed, affirmed and refreshed to meet the challenge of life in our spiritual growth.
From your Pastor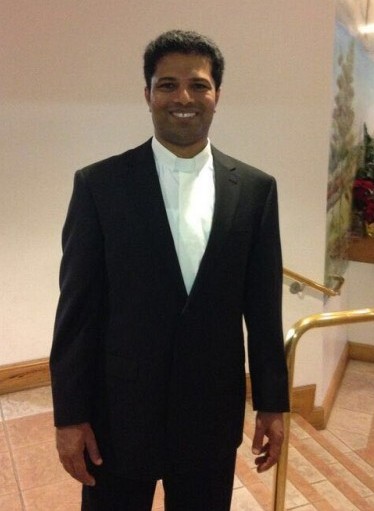 My Dear People in Christ,
"Don't ever stop. It means a lot to those around you."
In a restaurant, a family of five bowed their heads in prayer before beginning to eat. One of the children, a girl of about ten, expressed thanks for the entire family in a hushed voice, her head bobbing expressively. A few moments later, a couple, on their way to pay their check, paused at the family's table. "It's been a long time since we've seen anyone do that," said the man, extending his hand to the father. The father smiled and replied, "It was strange at first, but we always express thanks at home before we eat. The children continued it when we went to restaurants, so we just went along with it, and now it's our way." The woman who had come up to the table patted the little girl on the shoulder and, obviously touched, looked at the mother and said, "Don't ever stop. It means a lot to those around you." It seems like such a little thing, but it was a witness. The seeds of the kingdom are little, and we are called to scatter them.
Today's gospel is about the birth and growth of the Kingdom of God in our lives and about the growth of the Church from very humble beginnings.  The parables in today's gospel point to the Kingdom of God as a divine act rather than a human accomplishment. They call on us to be patient with the delay of the Kingdom in coming. The consistent factors in all three parables in Mark: 4 are: *the word of God is like a seed *God alone can give the growth *great growth is possible in God's Kingdom We are called to do what we can do — plant and nurture. God will do what only God can do — produce the growth. The grain's growth occurs "by itself" without any observable cause.
The message of the parable is quite simple and direct. The reign of God will grow to its fullness, despite all obstacles. Those who accept Jesus as their God and Savior will accept His rule in all areas of their lives, with the help of the power of the Holy Spirit dwelling within them. The church of Jesus Christ had a tiny beginning …in the work of an obscure teacher and a pitifully small group of ordinary people. But one of the proofs of the divine origin of the Church of Christ is its growth from such very humble beginnings. No wonder the Church has become the greatest of all shrubs, the world-wide church that welcomes people of all races and nations into her folds, celebrating the marvel of growth!
We need to understand that for the Kingdom of God to grow in our hearts we need to submit ourselves to the will of God. The seed of faith lies dormant within each of us. We have to permit the Holy Spirit to nurture it with TLC (tender, loving care) and then it grows, miraculously, into gigantic proportions. Growth doesn't take place because of our understandings or manipulations.  It is God's initiative that brings forth growth. We need to be patient and not give up, because sometimes growth takes longer than we expect. God works in ways we don't understand.
May God bless you and your family,
Fr. Edison Bernavas I.C.