WELCOME TO ST. FRANCIS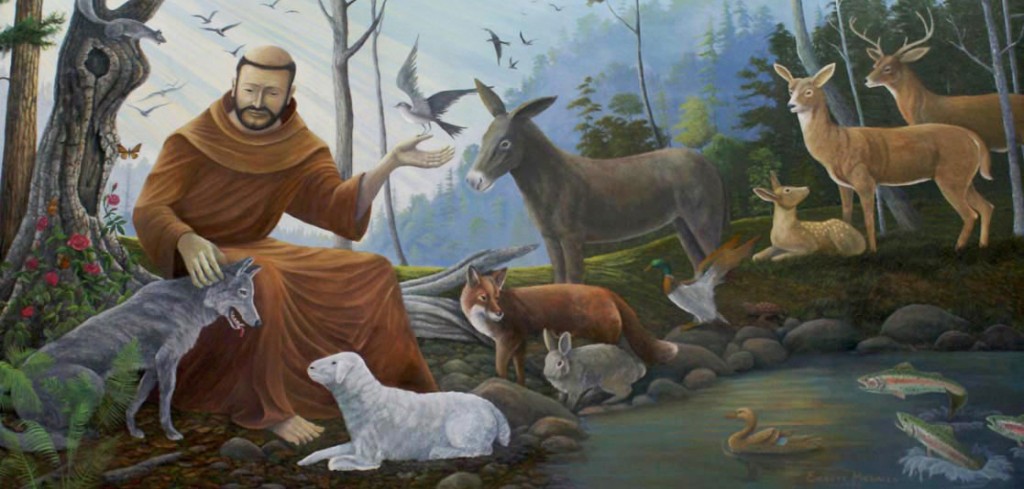 St. Francis of Assisi Parish is a Christ-centered community. We strive to be a warm, friendly and caring parish family, where the gifts and talents of all, young and old, are recognized and graciously used to nurture others, and to worship together in a vibrant and spirit-filled liturgy. We will go forth healed, affirmed and refreshed to meet the challenge of life in our spiritual growth.
Are You Registered? 
From Our Pastor Fr. Edison Bernavas, I.C.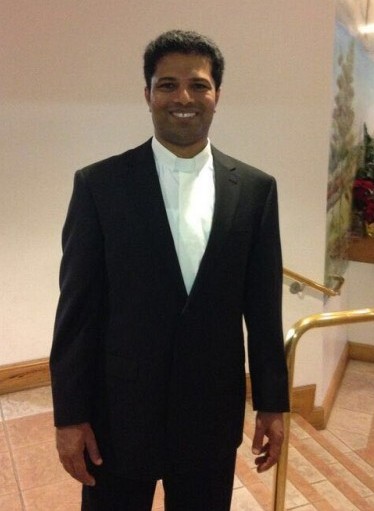 "Be on your guard; stand firm in the faith; be courageous"
My Dear Brothers and Sisters in Christ!
A man named Charles was lying in a hospital bed near death. The nursing staff, Charles' wife and a couple of his children all testified that he was not a very nice man. He, however, asked for a Chaplain. The Chaplain went into the room to visit Charles, who asked him to pray. The conversation went something like this. "Would you pray for me?" Charles asked. "What do you want to say to God?" The Chaplain asked. "Tell God that I am sorry for the way my life has turned out. Tell Him that I am sorry for the way I treated my wife and family and that I've always really loved them." "That's it?" "No. Tell God that I know I have no right to ask this — but I would like to be able to live with Him." The Chaplain prayed Charles' prayer for him. He came back the next morning to inquire about Charles' condition. He had passed away during the night. Now, what do you suppose? Did Charles receive the grace of God? And if he did, did he receive as much of God's love and grace as you and I have after all these years of service? Here's what Jesus' parable on equal wages is telling us. God is always available to anyone who reaches out … whenever they reach out. (Source unknown) Our gospel today illustrates the difference between God's perspective and ours. Perhaps it disturbs our sense of fairness and justice. Our sense of justice seems to favor the laborers who worked all day and expected a wage greater than that given to the latecomers. Perhaps most people would sympathize with the workers who had worked longer and seemingly deserved more. But God doesn't see matters in the same way that we do. God thinks of justice in terms of people's dignity and their right to a decent life. God's justice holds that the people who came late have the same right to a living wage and decent life as those who have worked all day and, hence, all must be treated identically. We are tempted to ask the question "Is it fair that we, the hard-working Christians, are going to be treated like the non-believers? Is the man who lives a life of sin but who converts on his deathbed going to get the same reward that we receive?" But the parable tells us that our heavenly reward is not something we earn but rather a free gift. God has made His rewards available to all, through faith in Christ Jesus. He eagerly forgives our transgressions and showers us with graces throughout our lives. Our God is one of unbounded love and generosity, who despite our sinfulness sacrificed His only Son for us so that we might have eternal life and spend it with Him in Paradise. God loves the saint and the sinner alike with a love that is beyond all understanding. Divine Love is not built on a "tit for tat" premise. With unbounded generosity, Our Heavenly Father is pleased to shower us with His Graces according to His Holy Will. Our God is always fair and just…another's reward does not result in your want.
I wish you all a blessed week ahead.
~Fr. Edison Bernavas I.C.