WELCOME TO ST. FRANCIS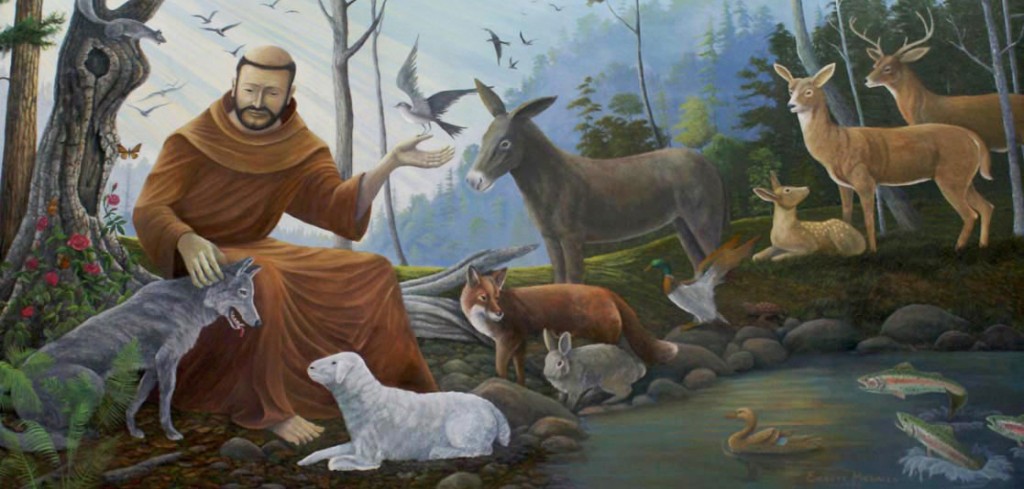 St. Francis of Assisi Parish is a Christ-centered community. We strive to be a warm, friendly and caring parish family, where the gifts and talents of all, young and old, are recognized and graciously used to nurture others, and to worship together in a vibrant and spirit-filled liturgy. We will go forth healed, affirmed and refreshed to meet the challenge of life in our spiritual growth.
Are You Registered? 
---
From Our Pastor Fr. Edison Bernavas, I.C.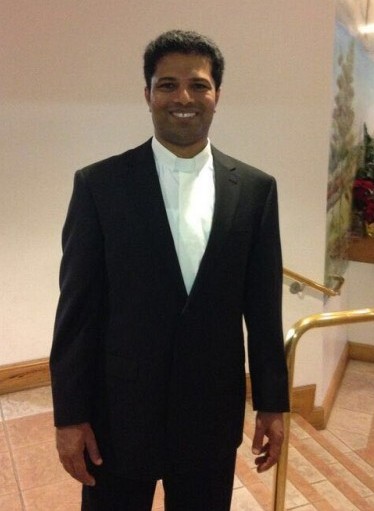 My Dear Brothers and Sisters in Christ,
Imagine that your four-year-old wants an ice-cream cone. He keeps asking and asking, and you tell him many things to hold him off: 'You just had lunch.' 'You'll spoil your supper.' 'You'll get your clothes dirty.' 'You didn't do what I asked earlier.' But the child keeps nagging and nagging until you can't stand it anymore and you break down and buy the child an ice-cream cone. God is rather like that parent. The parent may have many good reasons why we should not get what we are praying for. As the adult, in this case, the 'all-knowing God'-the parent, may see things in a perspective that we don't see – but, we keep hounding God with our prayers, we keep begging relentlessly. What will God do? According to Jesus, God will act like any parent, and will give us what we ask for. One hundred per cent of the time? No, of course not. Sometimes the parent does know more than the child and there are very good reasons why the child cannot have an ice cream cone. Perhaps they are lactose-intolerant. Perhaps there is a bigger treat awaiting them at home. But Jesus tells us that indeed, if we are persistent, we can wear down even God.
The persistent widows in our midst: It may be a spouse's Parkinson's disease, a parent's Alzheimer's, a sister's breast cancer, a child's leukemia. The illness of a loved one, a catastrophe striking their family, the suffering of someone dear to them transforms these moms and dads and sons and daughters and friends into dedicated advocates and determined guardians. They fight hospitals and insurance companies for the critical medical care needed for their loved ones. They work tirelessly to raise awareness, raise money, so that their loved one may live as fully a life as possible, so that a cure might be found, so that other families will not have to experience the pain and anguish they have known. These dedicated men and women are the Gospel widow in our midst. They face down the "dishonest judges" of arrogance and avarice; they take on the "fearful judges" of insensitivity and unawareness; they go toe-to-toe with the "judges who fear neither God nor respect any human being," save themselves. Their love for the sick and suffering enables them to carry on "day and night;" their faith and conviction in the rightness of their cause empowers them to carry on despite the frustration and inaction they face. The very compassion of God is their hope and assurance that their prayers will be heard.
I would like our parishioners to find a way to be persistent role models of the message of Jesus in our workplaces or in our streets, and even in our homes. Our faith in God, supported by other members of the parish, must be like Aaron in the first reading – persistent in holding our hands up to God, pleading with God and fighting with confidence that we can defeat the social ills of our day like poverty and war. How can we be of more service to other members of our own community? Can we, persistent in our numbers and in our efforts, to do this? This will be a real test of our persistence and of our growth as a parish community.
I wish you and your families a blessed week ahead.
Fr. Edison Bernavas I.C.