WELCOME TO ST. FRANCIS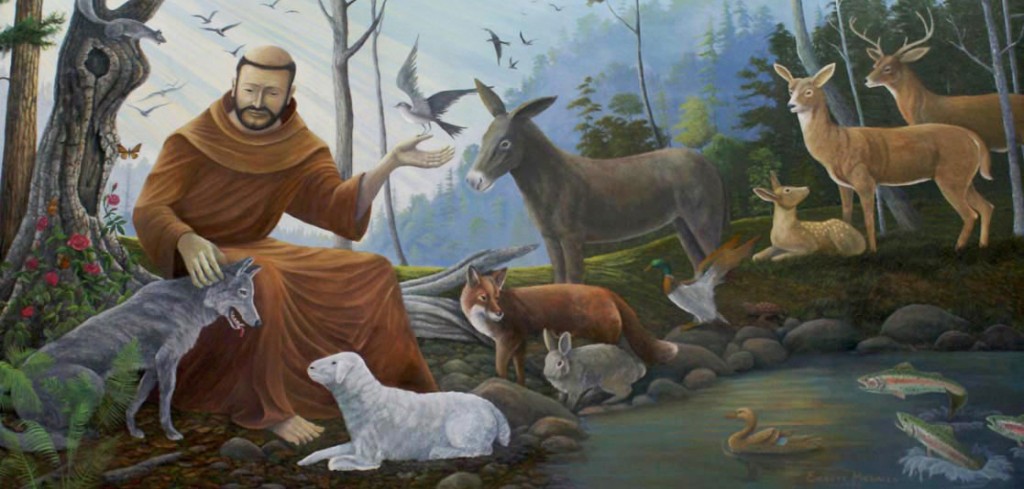 St. Francis of Assisi Parish is a Christ-centered community. We strive to be a warm, friendly and caring parish family, where the gifts and talents of all, young and old, are recognized and graciously used to nurture others, and to worship together in a vibrant and spirit-filled liturgy. We will go forth healed, affirmed and refreshed to meet the challenge of life in our spiritual growth.
From Our Pastor Fr. Edison Bernavas, I.C.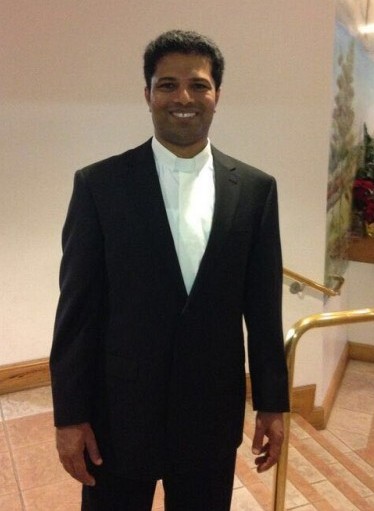 My Dear Brothers and Sisters in Christ,
V. P. Menon was a significant political figure in India during its struggle for independence from Britain, after World War II. Menon had a splendid reputation for personal charity. His daughter explained the background of this trait after he died. When Menon arrived in Delhi to seek a job in government, all his possessions, including his money and I.D., were stolen at the railroad station. He would have to return home on foot, defeated. In desperation he turned to an elderly Sikh, explained his troubles, and asked for a temporary loan of fifteen rupees to tide him over until he could get a job. The Sikh gave him the money. When Menon asked for his address so that he could repay the man, the Sikh said that Menon owed the debt not to him but to any stranger who came to him in need, as long as he lived. The help came from a stranger and was to be repaid to a stranger. Menon never forgot that debt. His daughter said that the day before Menon died, a beggar came to the family home in Bangalore asking for help to buy new sandals, for his feet were covered with sores. Menon asked his daughter to take fifteen rupees out of his wallet to give to the man. It was Menon's last conscious act. Menon ministered to strangers because a stranger had ministered to him. [Robert A. Fulgham, All I Really Need to Know I learned in Kindergarten (New York: Villard Books, 1988).]
In today's gospel, a Scribe asked Jesus a very basic religious question: "What should I do to inherit eternal life?" In answer, Jesus directed the Scribe's attention to the Sacred Scriptures. The scriptural answer is, "love God  and express it by loving your neighbor." However, to the scribe, the word "neighbor" meant another Scribe or Pharisee – never a Samaritan or a Gentile. Hence, the Scribe insisted on a clarification of the word "neighbor." So Jesus told him the parable of the Good Samaritan. The parable clearly indicates that a "neighbor" is anyone who needs help. Thus, the correct approach is not to ask the question "Who is my neighbor?" but rather to ask, "Am I a good neighbor to others?"
We need to remember that the road from Jerusalem to Jericho passes right through our home, parish, school and work place. The Jericho Road is any place where people are being robbed of their dignity, their material goods or their value as human beings. It is any place where there is suffering and oppression. As a matter of fact, the Jericho Road may be our own home, the place where we are taking care of a mother or father, husband or wife, or even our own children. We may find our spouse, children or parents lying "wounded" by bitter words, scathing criticism or other, more blatant forms of verbal, emotional or physical abuse. Hence, Jesus invites us to have hearts of love. What God wants more than anything is for us to show our love to others, in our own home and school, in the work place, and in the neighborhood, as the Good Samaritan did. Jesus is inviting us to have hearts of mercy for those who are being hurt or mistreated on any of the "Jericho Roads" of life.
I wish you all a wonderful and blessed week ahead.
Fr. Edison Bernavas I.C.