WELCOME TO ST. FRANCIS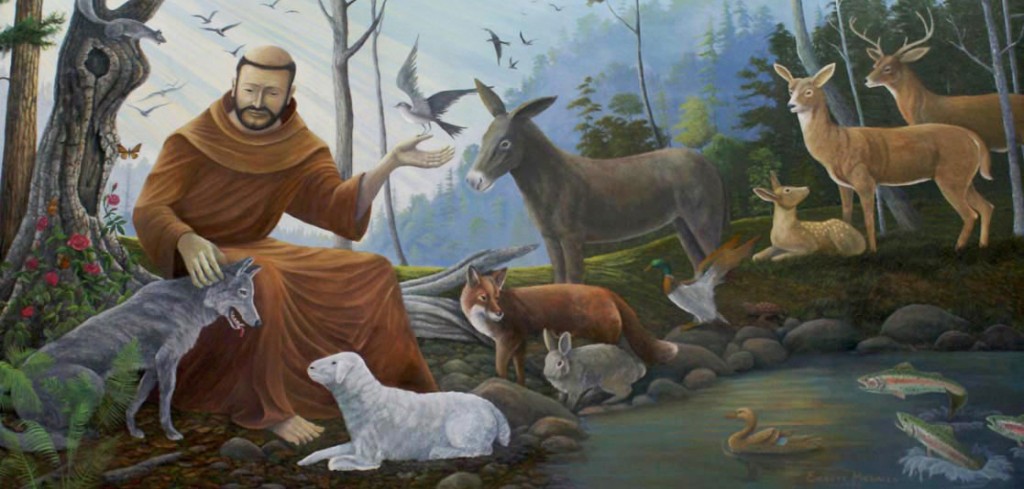 St. Francis of Assisi Parish is a Christ-centered community. We strive to be a warm, friendly and caring parish family, where the gifts and talents of all, young and old, are recognized and graciously used to nurture others, and to worship together in a vibrant and spirit-filled liturgy. We will go forth healed, affirmed and refreshed to meet the challenge of life in our spiritual growth.
Are You Registered? 
From Our Pastor Fr. Edison Bernavas, I.C.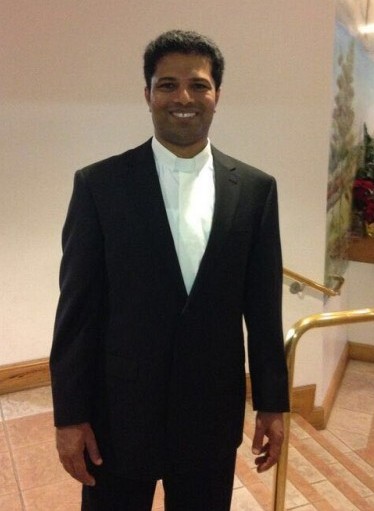 "Be on your guard; stand firm in the faith; be courageous"
My Dear Brothers and Sisters in Christ!
Every three years we are presented with today's gospel, one that interests many of us because it deals with the question of separation between Church and State. The first thing we should note is that the question put to Jesus was a lawyer's trick question. It was not a question that sought enlightenment; nor was it put to Jesus for enlightenment. No. It was put to Jesus to trap Him. So these questions remain: What is Caesar's, and what is God's? Is there anything at all that is not God's – is there anything at all in human activity that does not stand under God's judgment? Are we, as modern-day Americans, exempting anything from God's purview? Separation of church and state has benefited us here in the United States. We have a democracy, not a theocracy, and that has served us well. We have freedom of religion. We are free to practice our religious beliefs as we choose. But where is it written that freedom of religion means freedom from religion? Are people of faith obliged not to express their beliefs and put them into practice in the public domain? By now we are all familiar with Obamacare's mandate, administered by the Department of Health and Human Services, requiring religious organizations employing more than fifty persons to provide their employees with insurance coverage for abortion, sterilization, and contraceptive services. We know, too, that this requirement was applied to the Little Sisters of the Poor. The Department of Justice prosecuted them. Their defense was that they objected to this governmental mandate by citing the Constitutions' First Amendment guarantee of Freedom of Religion. In response to the Little Sisters' appeal, a Federal judge suggested that the Little Sisters simply sign a form declaring that they are an exempt religious organization. Why don't they just sign this meaningless little form? By doing so the problem will go away, the court said. Well, these little nuns are smart enough to recognize that signing the government's form is not meaningless. Why? Because the government retains its claim to interfere with their right to freely practice what they believe. The Sisters are astute enough to recognize that the government can take away what it so graciously granted. The government's claim in effect defines how one's belief is exercised. The "meaningless little form" isn't simply a minor exception. Freedom of religion isn't confined to how one worships on Sunday. People of belief should be able to practice in public what they hold to in Sunday worship, free of governmental controls and mandates. What, then, is Caesar's and what is God's? That question is being argued out in our times in a great debate over the importance and value of religion in our society. Reasonable people may differ in the application of answers to that question. But however much reasonable people may differ, it is unreasonable to assert the notion that our American Republic was built on the secularist mantra that freedom of religion in these United States… means freedom from religion in our public affairs.
I wish you all a blessed week ahead.
~Fr. Edison Bernavas I.C.