WELCOME TO ST. FRANCIS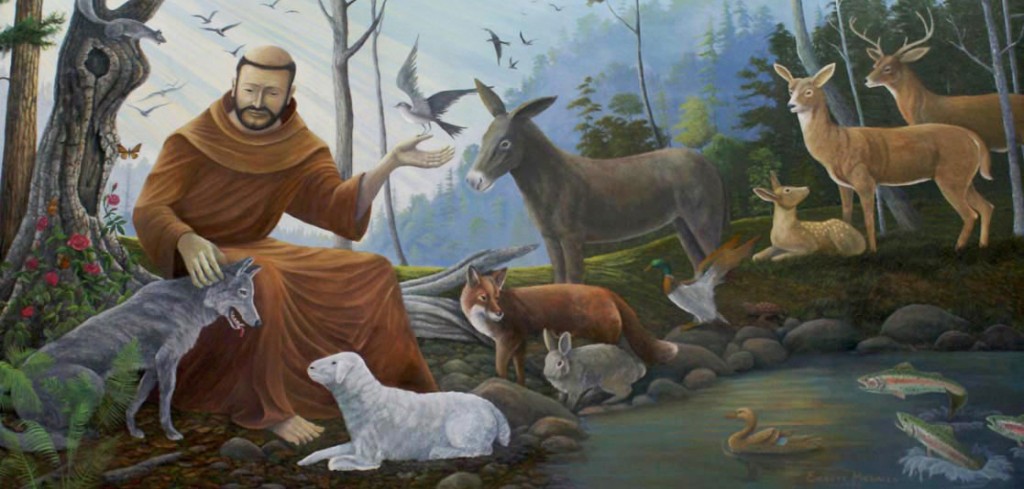 St. Francis of Assisi Parish is a Christ-centered community. We strive to be a warm, friendly and caring parish family, where the gifts and talents of all, young and old, are recognized and graciously used to nurture others, and to worship together in a vibrant and spirit-filled liturgy. We will go forth healed, affirmed and refreshed to meet the challenge of life in our spiritual growth.
Are You Registered? 
Message from Bishop Parks Regarding Returning to Sunday Masses
From Our Pastor Fr. Edison Bernavas, I.C.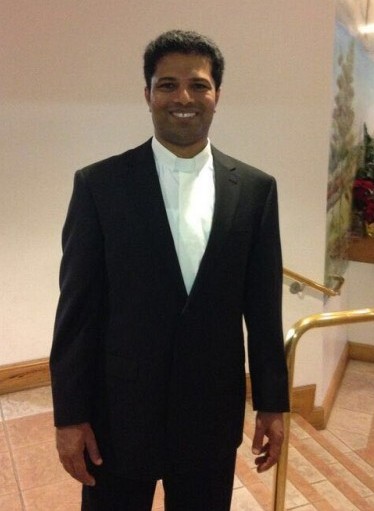 "Be on your guard; stand firm in the faith; be courageous"
My Dear Brothers and Sisters in Christ,
The word, Pentecost, comes from the Greek meaning 'fifty'. The Solemnity of Pentecost marks the end of the 50 days of our Easter Season, paving the way for the 'Ordinary Time' of the Church's Liturgical Calendar. Pentecost, the day the Holy Spirit descended upon the Apostles, is significant and is celebrated for two important reasons; It fulfills Jesus' promise to send the Spirit to the Apostles (and eventually to us); and secondly, it marks the 'Birthday of the Church' through the Spirit Who guides us and gives us courage to continue Jesus' mission. Jesus had commissioned the Apostles to be His witnesses in Jerusalem, in Judea, in Samaria and to the ends of the earth. But as soon as Jesus left them, what did they do? They fled to their upper rooms and hid themselves. They were afraid of the Jews. They knew that the people did not like them; they knew that their message was counter cultural, and they chose to hide and not face that hostile society. We too, are often like that, going to church quietly, receiving Jesus in our hearts quietly, and going home again quietly… to say our morning and evening prayers quietly. But what about the charge that Jesus left for you and me to be His witnesses and to share the Good News of God's love with all humankind? "No". "People do not like to be reminded of God. I am afraid they are going to tell me off if I speak to them about God. I am afraid they will not listen to me. I am afraid they will call me a freak, out of touch with reality". It is important to note that the courage that the Spirit offers us, can indeed be ours, if we are open and generous enough to receive Him in our life. Just look at what happened to the Apostles. They all fled from Jesus during His passion for fear of their lives. But upon the descent of the Spirit, these fearful Apostles were gradually transformed. If before they were cowed by the religious authorities, after receiving the Holy Spirit, they became confident and eager to fulfill their mission. They felt joy amid their suffering, in fulfillment of what Jesus said regarding the difficulties they would have to endure. The final indication of their courage was evident in the kind of deaths they suffered. Their self offering, as inspired by the Holy Spirit, assured them that following the Will of Jesus was more important than their lives. They have been amply rewarded, as they are now citizens of heaven and thereby, serve as our intercessors to the Lord, Who is both risen and ascended. On this great Feast of Pentecost, may we truly welcome the Holy Spirit in our lives and see our own great transformation; something that we probably never imagined could happen to us.
I wish you all a Happy Pentecost.
~Fr. Edison Bernavas I.C.