WELCOME TO ST. FRANCIS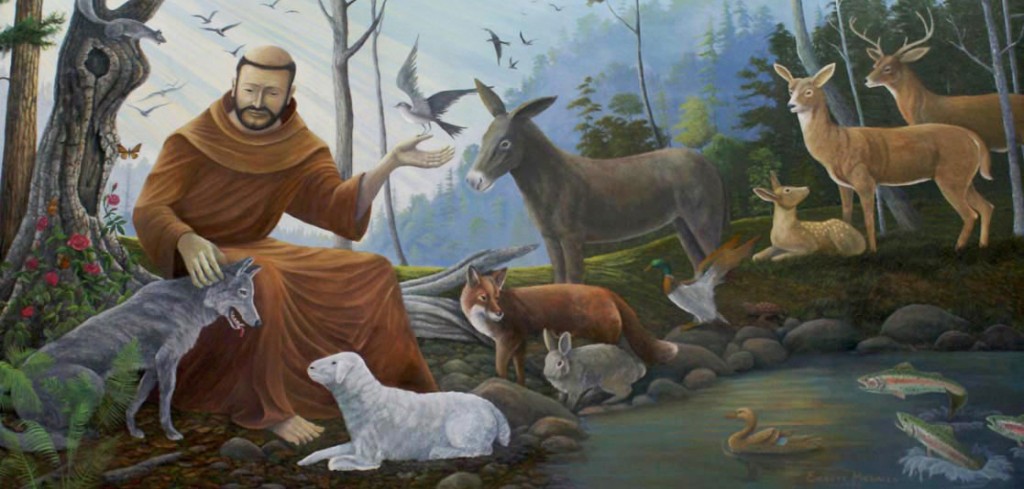 St. Francis of Assisi Parish is a Christ-centered community. We strive to be a warm, friendly and caring parish family, where the gifts and talents of all, young and old, are recognized and graciously used to nurture others, and to worship together in a vibrant and spirit-filled liturgy. We will go forth healed, affirmed and refreshed to meet the challenge of life in our spiritual growth.
From your Pastor…
My Dear People,
In the small cemetery of a parish churchyard in Olney, England, stands a granite tombstone with this inscription:
"John Newton, clerk [pastor], once an infidel & Libertine, a servant of slavers in Africa, was, by the rich mercy of our Lord & Savior Jesus Christ, preserved, restored, pardoned, and appointed to preach the Faith he had long labored to destroy."
You may not remember his name, but all of us know the hymn he wrote as a testimony to the indispensable role of God's Grace in his life, "Amazing Grace."
In this Sunday's Gospel we read about the first people Christ called to be his disciples, so I think it appropriate to reflect on the worthiness of being chosen to serve God.
How often have we asked ourselves questions such as, "Am I worthy to be a minister to serve God on the altar?"; "Am I worthy to be an Extra Ordinary Minister of Holy Communion?" "Am I worthy to serve in this or that capacity?" Is anyone worthy or does anyone deserve of one's own merits to be who or what one is?
I am a priest and a happy one, too. But am I worthy or do I even deserve to be serving Christ by my own merits? The answer to that is an absolute, No! Echoing St. Paul, I would like to say that 'who I am and what I am is by the grace and power of Christ who chose me.' It is not that I chose God but rather it is He who chose me and made me who I am… just as He chose the disciples as they were and molded them into who they became.
Look at all of Christ's apostles; none of them were extraordinary men. They were ordinary men like you and me. When Jesus calls us and chooses us, He doesn't look at our worthiness, but rather He looks into our hearts to see whether we are willing to follow Him.
So if you are afraid of your worthiness to serve God, please don't… because in that case, none of us would be qualified. Let us instead, be willing instruments in God's Hands and allow Him to work miracles through us. We all can be the Face of Christ in this world. We are all called to serve in different ways. He needs each and every one of us to build His Kingdom here on earth.
God bless you all,
Fr. Edison Bernavas I.C