WELCOME TO ST. FRANCIS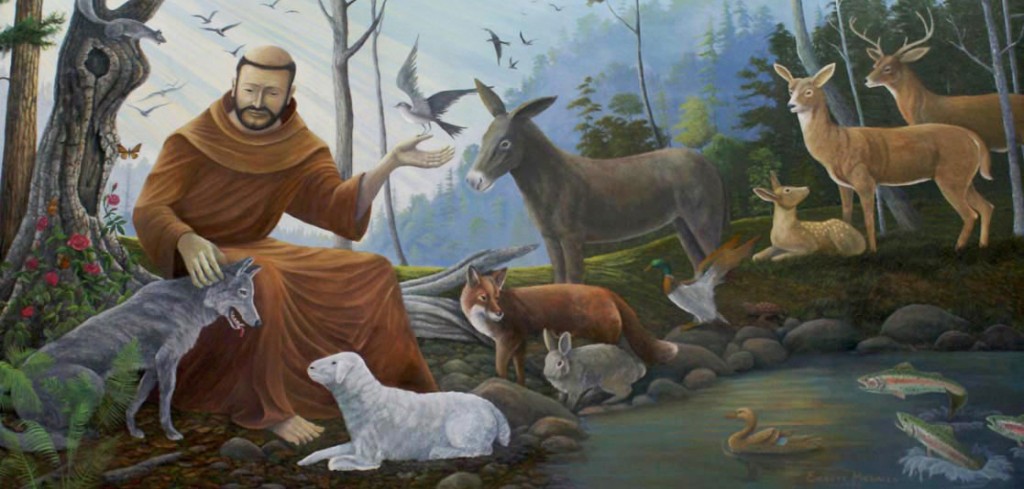 St. Francis of Assisi Parish is a Christ-centered community. We strive to be a warm, friendly and caring parish family, where the gifts and talents of all, young and old, are recognized and graciously used to nurture others, and to worship together in a vibrant and spirit-filled liturgy. We will go forth healed, affirmed and refreshed to meet the challenge of life in our spiritual growth.
Are You Registered? 
From Our Pastor Fr. Edison Bernavas, I.C.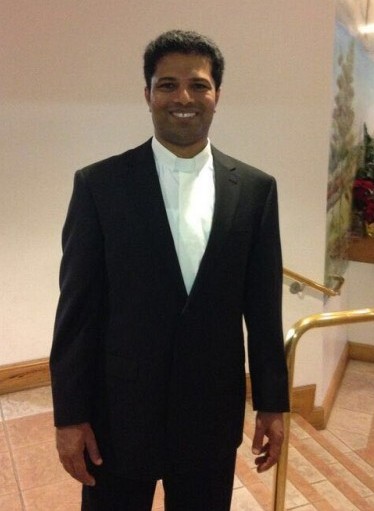 "Be on your guard; stand firm in the faith; be courageous"
My Dear Brothers and Sisters in Christ!
This is the first week of Advent, which begins the new Liturgical Year. As I was thinking about what to discuss today, I stumbled upon an old email with something interesting from a friend of mine. It touched me and I thought why not share it with you. It is supposed to be a letter from God to all of His children and reads as follows: My Dear Child, As you got up this morning, I watched you and hoped you would talk to Me, even if it was just a few words, asking My opinion or thanking Me for something good that happened in your life yesterday-but I noticed you were too busy trying to find the right outfit to wear. I waited again. When you ran around the house getting ready, I knew there would be a few minutes for you to stop and say hello. Then I saw you spring to your feet. I thought you wanted to talk to Me, but you ran to the phone and called a friend to get the latest gossip. I watched you as you went to work and school and I waited patiently all day long. With all your activities I guess you were too busy to say anything to Me. I noticed that before eating lunch you looked around, maybe you felt embarrassed to talk to Me, that's why you didn't pray. You just glanced over three or four tables and you noticed some of your friends talking to Me briefly before they ate, but you didn't. That's ok. There is still more time left, I have hope that you will talk to Me yet. You went home and it seems as if you had lots of things to do. I waited patiently again as you watched TV and ate your meal, but again you didn't talk to Me. Bedtime I guess you felt too tired. After you said goodnight to your family you popped into bed and fell asleep in no time. That's OK because you may not realize that I am always there for you. I have more patience than you will ever know. I even want to teach you how to be patient with others, as well. I love you so much that I wait every day for a nod, prayer or thought or a thankful part of your heart. It is hard to have a one-sided conversation. Well, you are getting up again and once again I will wait with nothing but love for you hoping that today you will give Me some time. Have a nice day. Your friend, God (Author Unknown) In our parish, we expose the Blessed Sacrament during the weekdays from 8:30 a.m. – 4:00 p.m. How many of us, with our busy schedules find time to come and sit quietly in front of Him, to speak to Him and to listen to Him? My dear brothers and sisters, God is a loving, caring and compassionate God. Do not let your days on earth be consumed only with earthly things. This life is a journey…not our final destination. Let us be more mindful of our Loving God and make a habit of communing with Him daily, rather than only approaching Him when we need something. He is a powerful ally and a loving Father and friend.
I wish you all happy and blessed week.
~Fr. Edison Bernavas I.C.