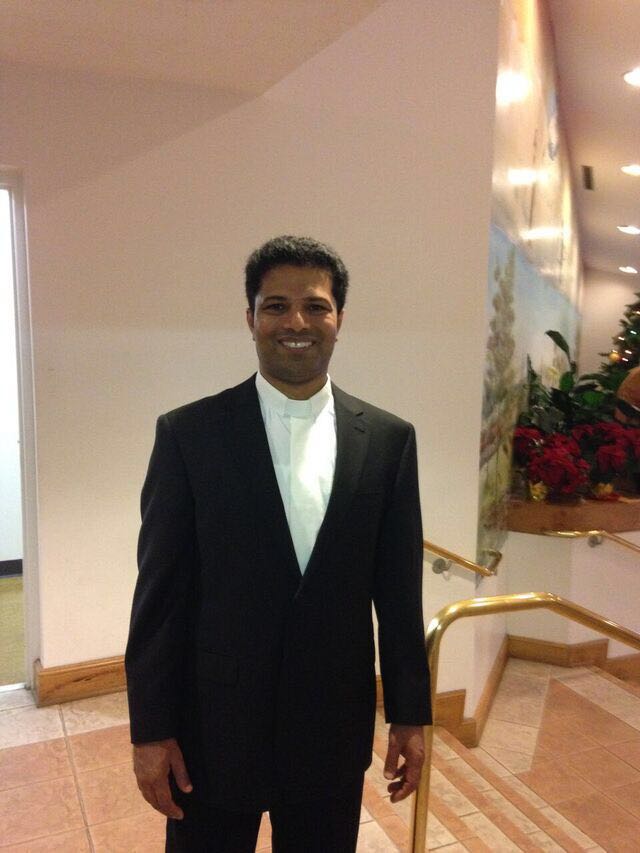 Fr. Edison was born May 2, 1974 in a small village called Mampally, in the southern State of Kerala in India. He is the oldest of three children and has a brother and a sister. He did his elementary education in the local St. Aloysius L.P. School and finished his High School in St. Michael's Puthukurichy and S.S.P.B.H.S. Kadakkavur. After his 10th grade he joined the minor seminary run by the Diocese of Trivandrum in 1989. After 4 years of training there he left the seminary and continued his Degree in sociology. After finishing his B.A in Sociology and joined the Rosminians in 1996 in Vettuthura. He entered his Novitiate in Coimbatore in 1998, and went to the International House of Formation in Ngong, Kenya for his Philosophical studies in 2000. After three years he went to Rome for his Theology. After successfully completing his studies in Rome returned to India and took his Final Vows in the Institute of Charity in August 2007. The same year was ordained a deacon.
Fr. Edison was ordained a priest by Arch Bishop Soosai Pakiam of the Latin Arch Diocese of Trivandrum in his parish, Holy Spirit Church, Mampally on May 23rd 2008. For next one year he was involved in the Novitiate community looking after the farm and the following year went back to Trivandrum and served as an assistant priest in the Sacred Heart Catholic church in Chullimanoor.
In 2010 August 10th he was invited by the then provincial of American Province to come to Florida as a Parochial Vicar to serve at St. Theresa Catholic Church in Spring Hill, FL. He was at St. Theresa's for almost seven years and on July 1st 2017 was appointed as a the Pastor of St. Francis of Assisi Catholic Church in Seffner with the recommendation of Rev. Joseph O'Reilly, the Provincial Superior of Gentili Province. He is so happy to join this parish as their pastor and to work together with the people and bring the Good News of Christ into people's hearts. Like St. Francis I pray to the Lord to make me His instrument so that I can be a beacon of Light into people's lives.